Ranch Wireless Project
West Monroe, Louisiana
April 2020
We were recently contacted and asked how someone could get Internet to his rural trailer. They explain that they are about 300 yards behind his Grandparents house on their family ranch. The local cable company quoted $8500 to bring service to the trailer.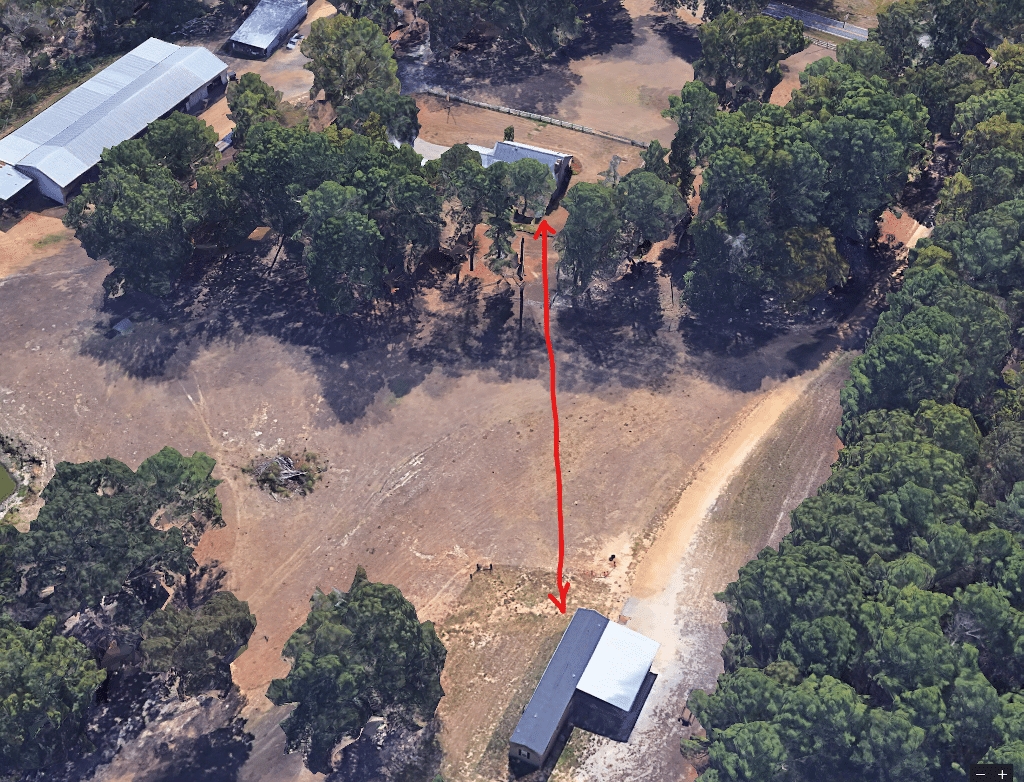 After a quick look at the property, my installer and I decided a wireless path could be done to provide reliable connectivity from the main house to the trailer.
I put together the parts list and gave our new customer a proposal – Scroggin Networks would engineer, configure and install a wireless link from the house to the trailer as well as a wireless router for inside the trailer.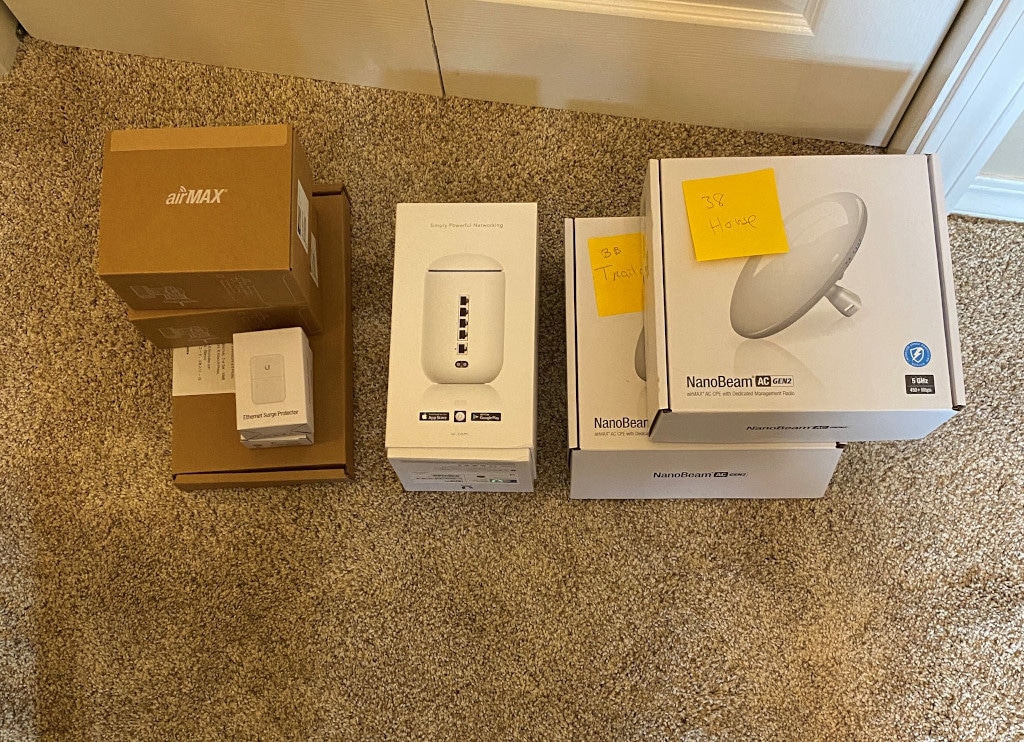 Our parts arrived. The configuration and testing was completed.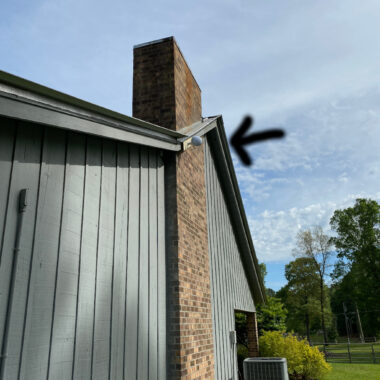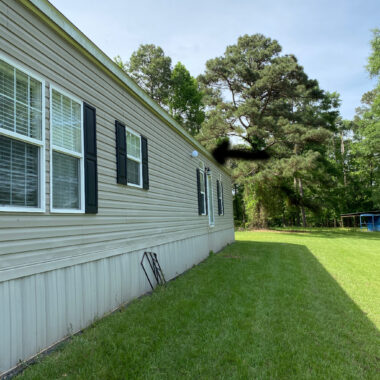 After dodging the rain our wireless loop was installed.
We achieved 300 mb x 300 mb through the wireless loop.
The Ubiquiti Dream Machine was configured for inside the trailer for complete home coverage. This little device has great range utilizing the latest wireless protocols as well as a 4 - port switch on its back.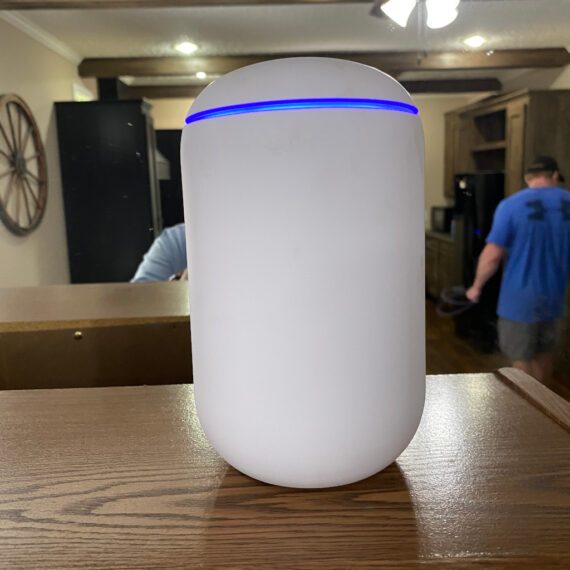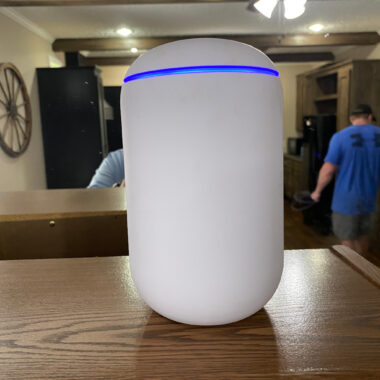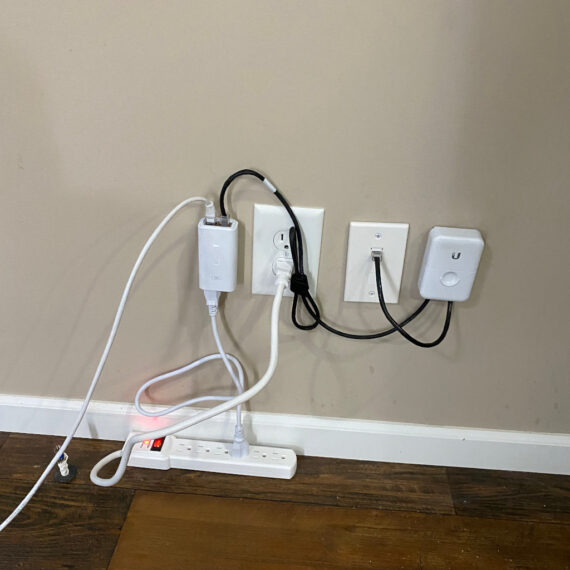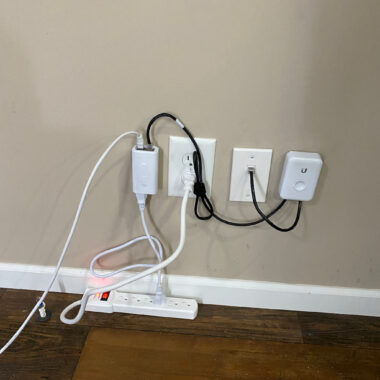 A quick speed test resulted in getting full speed out of his Internet connection. While he wants to upgrade his Internet speed, his current 125mb is fully available to him at his trailer.
Total end to end cost – at least 80% less than the cable company's quote.
What did our customer say?
"I contacted Mr. Scroggin after the only internet provider in my area quoted me a ridiculous price for service. Not only was Mr. Scroggin able to provide my new home internet, he did it at an affordable price. Overall, I had a great experience with Scroggin Networks and will be recommending their services to others."
Zach. West Monroe, LA
So, if your farm, ranch, barn or chicken coop (yes, your business too!) needs a wireless connection give the experts at Scroggin Networks a call.