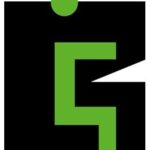 Here's the fast read:
Bayou.com email is moving here. Keep your email address.

Price is $9 per month with an annual agreement.

Info needed to start the process: https://scroggin.com/bayou-form/
Here are the details:
You may have received notice that your bayou.com email address is ending.
Nope. Nadda!
It's going to keep going.
As the founder and former owner of Bayou Internet and bayou.com, I asked if I could purchase the domain from the present owner, Uniti Fiber, and continue the email service. They graciously accepted and presented me with a  deal so you would not lose your email address. Your bayou.com email address will live here safely for you to continue to use for as long as you wish to pay for the service.
The service (for existing and new) will be $9 per month with annual subscription. Discounts will be available for those that have multiple accounts. If I can get better pricing I will lower the cost. In my opinion bayou.com is the best email address that anyone around here could have and worth the money. 
Please fill out this short information form to get started:  https://scroggin.com/bayou-form/
As the service goes up I'll charge your credit card and turn up your email. My goal is to keep the same web address, https://webmail.bayou.com for your ease of use. The interface will be a bit different, but will have everything you would expect. It is secure email, 50 GB of mailbox storage along with contacts and calendar, spam and malware filtering. I think you'll like it. Outlook and other email program settings to come.
I'll communicate here as the progress moves along.
JS