Scroggin provides expert-level IT practices and solutions to local companies, with affordable small business prices. We will solve your IT issues.
Inquire About Services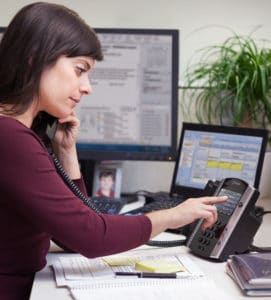 Business telephone service that is rock solid, feature packed and quite affordable for today's businesses. Dial tone is a necessity and it doesn't have to be complicated either. We have saved customers hundreds every month by putting together a quality system for them with the features you need.
Inquire About Services
Everyone talks about moving to the cloud but not everyone understands what it really is. Scroggin deploys Microsoft Server 2016, 2012 R2, desktops, telephone systems and software, databases and applications. We can have your cloud file server up and migrating data, while we discuss best practices for your Quickbooks Enterprise company file and encryption for your VPNs. No expensive server for you to purchase either. Your managed server by Scroggin just saved you thousands.
Inquire About Services
Jerry Scroggin "IT Consultant"
We do business computers – from small offices to bank data centers, lawyers, accountants, pest control companies, casinos, tug boat operations, credit unions, hearing aid companies, financial managers, doctors .. well you get the idea. I've been in the IT industry for 23 years.
Me (with a little help from the team) can handle your computer network from end to end:
Internet, router, firewall, vpns, switches
Servers and cloud servers
Telephone systems and service
Cabling and infrastructure
Desktops, antivirus, software and help desk support
Backup routines and off site backup solutions
Camera solutions with IP monitoring
Custom software applications
Sound systems for lobby and conference rooms
Video conferencing solutions
My services are priced according to industry standards and best market rate. White label work is also welcome.
Contact me to see what I can achieve for your business.